The Safe Brain Initiative Mission Statement
To prevent postoperative neurocognitive disorder (postoperative delirium) and negative patient-reported outcomes amongst adults, specifically those who are elderly and/or living with frailty, by enabling systematic outcome monitoring as the basis for the delivery of precision anaesthesia.
To provide:
an innovative, non-profit platform to enable anaesthesia providers and anaesthesia departments to access and visualize real-world outcome data about their patients.
a comprehensive dashboard solution supported by innovative education for the routine evaluation of preventative and/or treatment strategies; benchmarked against high-quality, real-world data.
a basis for continuous quality improvement, aiding progress towards patient-centred and holistic precision anaesthesia care.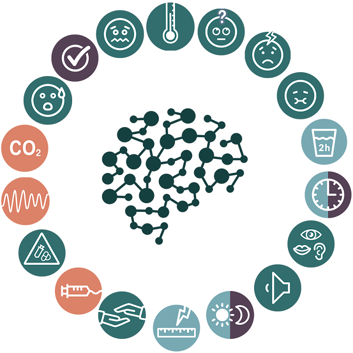 Steering Group
The SBI network is active in improving Patients postoperative well being through evidence based and structured state of the art non invasive peri-operative measures.
Doç. Dr. Başak Ceyda MEÇO, DESAIC

University of Ankara, School of Medicine Department of Anaesthesiology and ICM

Dr. Ahed Zeidan

M.D,AFS,AFSA. Department of Anesthesia, King Fahad Specialist Hospital

Dr. Peter R. Kirkegaard

Teacher for the Safe Brain Initiative

MCN Karina Jakobsen

Responsible Nurse and co-founder of the SBI

PD Dr. Finn M. Radtke

Chief researcher and founder of the Safe Brain Initiative
Scientific Advisory Board
The SBI understands itself as an enhancer & accelerator of Guidelines Knowledge transfer to the patients bedside. Thereby aiming to spearhead the paradigm shift towards value based and patient centred care.
PD Dr. Finn M. Radtke

Chief researcher and founder of the Safe Brain Initiative
Meet our Technology Collaborators
Partnerships are vital to our work and research. They provide further knowledge, experience and input to SBI. Thereby ensuring that the data and expertise we gain transform into real-world change.